Hi Everyone! I hope your week is going well!
I don't know about you, but I have caught the "white" bug and am obsessed with finding all things white. Do you know how hard it is to find something when you look for it? LOL Near to impossible. But I did get lucky yesterday and bought two white items; one a white mandevilla that was half price and a pitcher that I picked up for under $12.
Above is a picture of my finds. I ran a Flora Bella Luxe II action called "sweetness" and added one of my own textures. Hope you like. Only got to do one white photo this week.
Many blessings to you all! check out the other white photos here: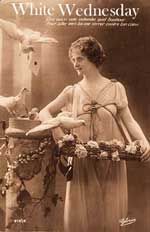 ♥charlotte