Hello Everyone! I hope you are staying cool.
Some good friends of ours gave us these beautiful tomatoes last weekend.
And while I am waiting for them to ripen fully, I thought I would use them in this post.
On this one, I used KK Aurora, Multiply @ 35% and KK Love in layers, Soft at 24%.
Can you see the pretty white plate... I know since I used spot focus, all is not in focus. But can you believe I got it at Goodwill for $2? And it was made in Italy.
Flora Bella French Linen (warm), Vivid at 24%, then KK Scratches, Overlay @45%, brushed over parts at 75% opacity.
On this photo I tried a new filter on PSE 9 called "craquelure". Next step was to use a layer mask to "erase" the texture from the two front flowers. Hey, I learned something new today. Yay!
I am going to link up with Texture Tuesday, White Wednesday and The Creative Exchange.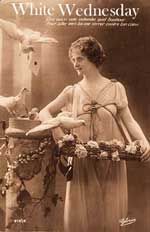 Why not take a moment and click on the above and see what others have accomplished this week?
Have a safe and happy week!
♥charlotte